Chovy's Boondocking Guide
My first night in my trailer
Well tonight is my first night in my trailer. I won't be testing out the bed until the morning. I work for a NYC based company (EST) and I'm in California (PST) and they have 6:30am meetings on Mondays, so I stay up all night Sunday night because otherwise there's nothing in this world that will wake me up that early (I have tried 3 loud alarms and phone wakeup service).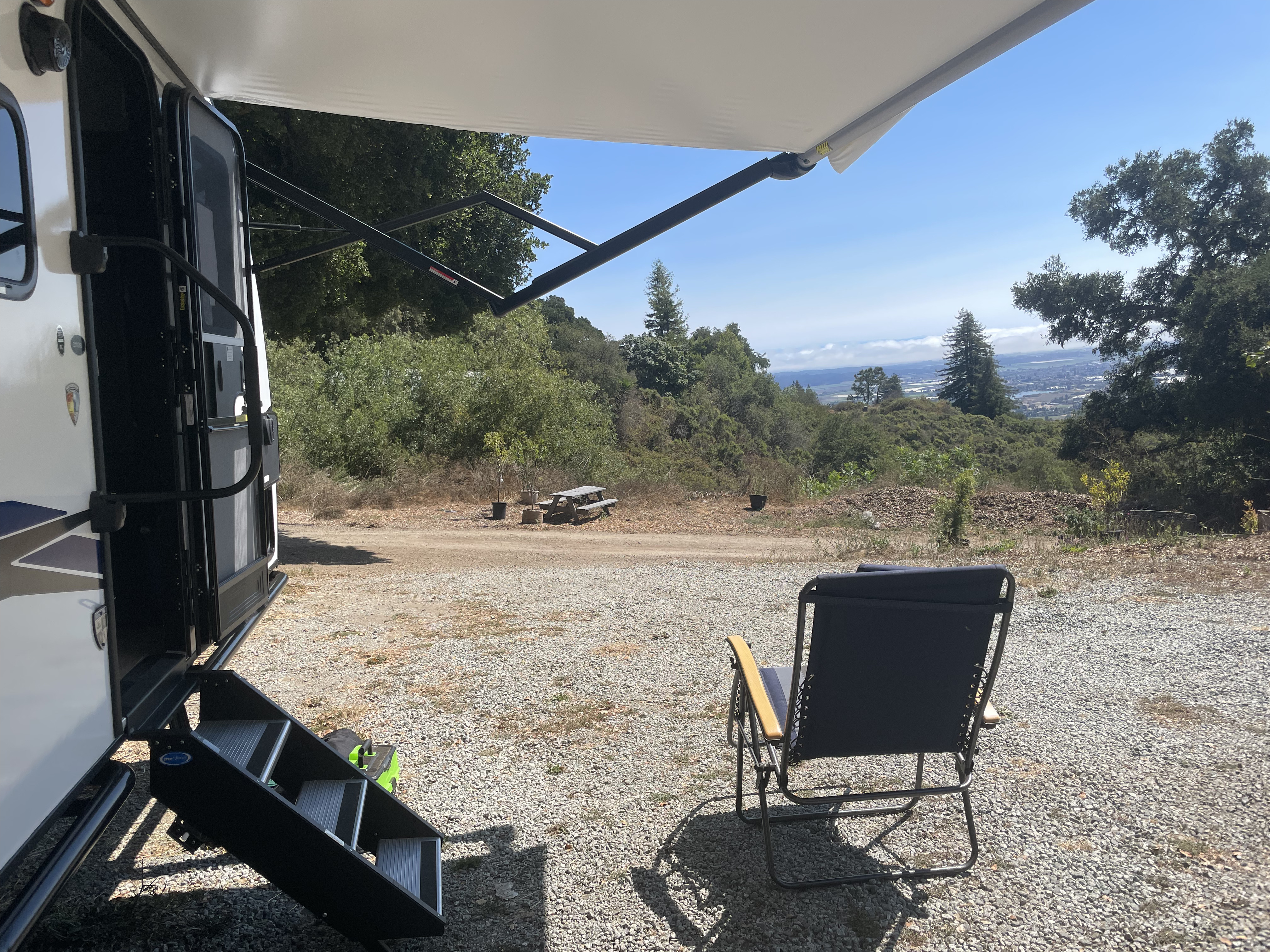 Here is a brief tour of my Venture-US Sonic X SN211vdbx trailer:
Everything seems to be working as normal, except the battery monitor in the bathroom says the battery is dead. Everything is still getting power though.
The monitor by the batteries outside says its full, so I'm not too worried, probably will call the dealer tomorrow and find out what's up.
In other news, I made some french press coffee and put way too many grounds in. Its strong as fuck. Good because I gotta stay up until about 9am, then I can snooze.
I've got a nice view of watsonville and the Monterey Bay from where I am atop Mt. Madonna in the Santa Cruz Mountains near Gilroy, CA.
Drove into town and hit up the safeway, and got a few things to tied me over for the next couple of days.
The mifi2000 is working like a champ. T-mobile kind of sucks here, but Sprint 5G signal is strong and I get 80Mbps.
At around 3am I turned on my furnace to get some heat and after about 30 seconds the fire alarm went off. From what I can tell this is just normal "heat stink". I will try again during the day, as I don't want to wake my neighbors.